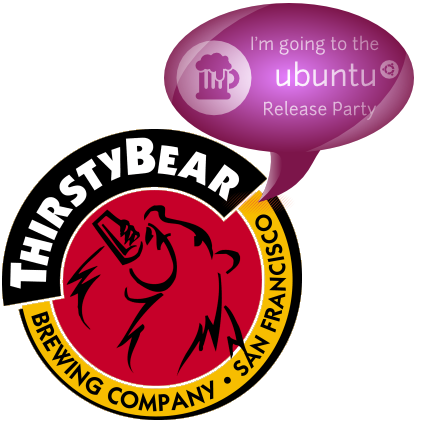 Elizabeth blogged it already, but I thought I would pump it through my loudspeaker too.
If you are in the San Francisco Bay Area on Thursday night (28th April at 7.30pm), be sure to head over to the Thirsty Bear (661 Howard Street, San Francisco 94105) to join us for our Ubuntu 11.04 release party. It will be a pretty informal affair – just a get together in a bar/restaurant.
Feel free to just show up, and if you can RSVP here that would be great too.
Oh, and to be 100% clear – everyone is welcome to the party. This is a celebration, and a celebration to welcomes everyone, whether you use Ubuntu or not; if you are not part of the Ubuntu community but would like to meet everyone, you are more than welcome!
Not in the San Francisco Bay Area? No problem, find a release party near you – there are currently 60 events planned!