 Want to build a devoted audience of fans, subscribers, and customers?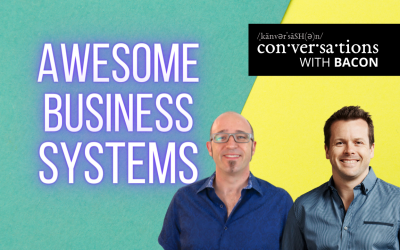 At the heart of every business is people. People though, need to work together to get great results, and this requires the magical balance of business processes, systems, and workflow. The question is: where on earth do you begin in building these systems and...
read more
THE LATEST FROM CONVERSATIONS WITH BACON
Become a Member
Joining as a member is FREE. Get updates directly to your inbox, access to exclusive content, win prizes and free 1-on-1 workshops, and more.
Completely free. No spam. Leave whenever you like.