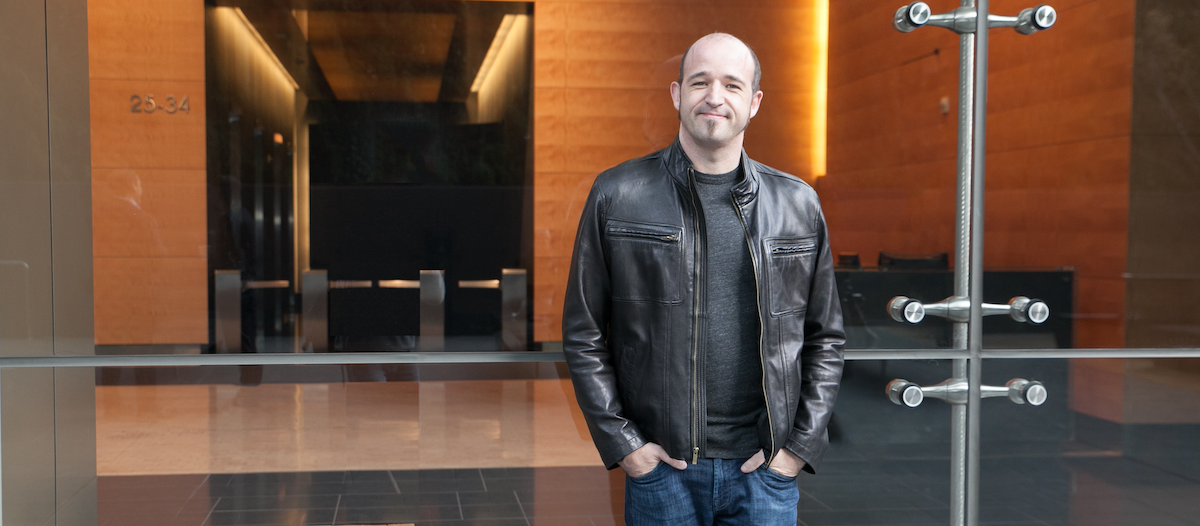 An accelerator that develops industry-leading community engagement and growth via personalized coaching, training, and accountability...all tailored to your company's needs.
Jono Bacon is a leading community and collaboration strategy consultant, author, and speaker. He previously led community at Canonical, GitHub, and XPRIZE, and works with a broad range of clients from large enterprises to early-stage startups to help them build engaging, productive communities. He is the author of six books, including the award-winning 'People Powered: How communities can supercharge your business, brand, and teams', is a columnist at Forbes, and published in Harvard Business Review, Fortune, Entrepreneur, and elsewhere. He is an active speaker, having keynoted 80+ conferences around the world, and an active investor and advisor in companies including Coda, AlienVault, Mautic, and others.
Previously Director of Community at: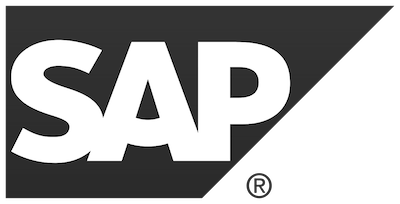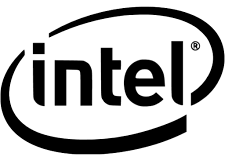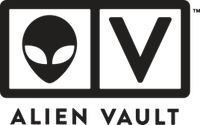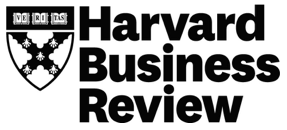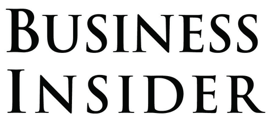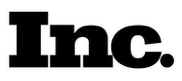 Short Bio
Jono Bacon is a leading community and collaboration speaker, author, and podcaster. He is the founder of Jono Bacon Consulting which provides community strategy/execution, workflow, and other services. He previously served as director of community at GitHub, Canonical, XPRIZE, and OpenAdvantage. His clients include Huawei, GitLab, Microsoft, Intel, Google, Sony Mobile, Deutsche Bank, Santander, HackerOne, Mattermost, SAP, FINOS Foundation, The Executive Center, data.world, Creative Commons, and others. He is the author of 'People Powered: How communities can supercharge your business, brand, and teams' and The Art of Community, a columnist for Forbes and opensource.com, founder of the Community Leadership Summit, founder of Conversations With Bacon, and co-founder of Bad Voltage. He is an advisor to AlienVault, Moltin, data.world, Mycroft, Open Networking Foundation, and Open Cloud Consortium.
Longer Bio
Jono Bacon is a leading community manager, speaker, author, and podcaster. He is the founder of Jono Bacon Consulting which provides community strategy/execution, developer workflow, and other services. He also previously served as director of community at GitHub, Canonical, XPRIZE, OpenAdvantage, and consulted and advised a range of organizations.
Bacon is a prominent author and speaker on community management and best practice. He wrote of 'People Powered: How communities can supercharge your business, brand, and teams' and The Art of Community and is the founder of the primary annual conference for community managers and leaders, the Community Leadership Summit. He is a regular keynote speaker at events about community management, organizational leadership, and best practice.
Bacon has provided community management consultancy for both internal and external communities for a range of organizations. This includes Deutsche Bank, Huawei, GitLab, Intel, SAP, HackerOne, data.world, Sony Mobile, Samsung, Open Compute Project, IBM, Dyson, Mozilla, FINOS Foundation, Executive Centre, AlienVault, and others. He holds advisory positions at AlienVault, Moltin, data,world, Open Networking Foundation, and Open Cloud Consortium.
Bacon is also a columnist for Forbes and opensource.com, author of Dealing with Disrespect, and co-authored three other books. Bacon has written extensively for publications including Fortune, O'Reilly Radar, Thrive Global, and many others.
Bacon was the co-founder of the popular LugRadio podcast, which ran for four years with 2million+ downloads and 15,000 listeners, as well as spawning five live events in both the UK and the USA, and co-founded the Shot Of Jaq podcast. He co-founded the Bad Voltage podcast, a popular show about technology, Open Source, politics, and more.
He lives in the San Francisco Bay Area in California with his wife, Erica, and their son, Jack.
Story Bio
Jono Bacon was born in Northallerton, North Yorkshire in England. He lived in Bedfordshire and the West Midlands before relocating to California in 2008 to live with his wife, Erica.
While he has always had an interest in technology, the seed change happened in 1998 when Jono's older brother, Simon, introduced him to Open Source. Jono was captivated by the notion of people around the world working together to produce technology that they all shared and benefited from. This created a lifelong passion to understand every nuance of how to build productive, engaging communities where a network of minds, experience, and time can produce value together. Just imagine what is possible if we can crack the code for doing this well?
He started dipping his toes into various technology communities, writing extensively for magazines and online outlets, and then joining a new government initiative called OpenAdvantage that provided Open Source training and consulting. As this initiative neared completion, Jono moved on to lead community strategy for Ubuntu, one of the most popular technology platforms in the world, ultimately becoming a community of millions of users.
His career then took him to XPRIZE where he helped launch incentive competitions that solve major challenges (such as the $15million dollar Global Learning XPRIZE to build technology that teaches kids literacy without a teach) and then he went to lead community strategy at GitHub where most of the world's technology is created.
At this point in his career, Jono wanted to apply the power of building communities to broader range of industries and challenges and he started consulting for a variety range of organizations about community and collaboration strategy. This includes industries such as financial services, entertainment, professional services, non-profits, consumer products, security, and beyond. His clients have included Deutsche Bank, The Executive Centre, Google, Mattermost, Glorious Games, Santander, and more.
As his career has developed, so has his passion for his craft. Jono is determined to leave a legacy in which building powerful, productive, empowering communities is clearer and more predictable than ever before. His new book, 'People Powered: How communities can supercharge your business, brand, and teams' is the latest milestone on that journey.
Jono is based in California where he lives with his wife Erica and son. ENDORSEMENTS FOR JONO BACON AND PEOPLE POWERED
"If you want to tap into the power that communities can bring to businesses and teams, there is no greater expert than Jono Bacon."
"If you want to unlock the power of collaboration in communities, companies, and teams, Jono should be your tour guide and 'People Powered' should be your map."
"Jono Bacon has spent years perfecting the craft of building productive communities. 'People Powered' is an enormously valuable north star for doing this work well."
"In my profession, building networks is all about nurturing relationships for the long term. Jono Bacon has authored the recipe how to do this, and you should follow it."
"Harnessing the collaborative power of communities is critical not just to the success of our businesses, but also for our democracy. 'People Powered' provides the clear blueprint for producing that success."
"Communities are a powerful component in digital transformation, and 'People Powered' provides the formula."
"In this day and age, building and sustaining a community is paramount to the success of any organization. Jono Bacon's book is a critical and powerful tool that provides a concise blueprint on how to engage with your most valuable asset – your people."
"'People Powered' equips businesses with a powerful community building formula. It is clear, consistent and thus a genuinely effective tool for integrating community into the day to day operations of a business. Highly recommended."
"Jono Bacon provides the leading experience, nuance, and candor for building powerful, engaging, and inclusive communities. Highly recommended reading."
"Whether you are a startup or a corporation, if you are not building a community, you are missing an enormous opportunity. 'People Powered' needs to be on every executive's bookshelf."
"Empowering and catalyzing your customers and teams fast tracks any company or organization to success!  'People Powered' brilliantly enables you to navigate this opportunity."
"The power of community is proven to us everyday in our work with Open Source, Blockchain and our own Core Community, where Jono has participated. Everywhere he engages, and everyone he connects benefits and proves why he's recognized as the leader in community development."
"Community building is hard, particularly when you don't have a reliable roadmap for success. 'People Powered' is that roadmap.  Thank you Jono for showing us the path in clear, tangible steps that are easy to achieve."
"'People Powered' is a phenomenal guide to creating impact by uniting people around a shared vision, filled with incredibly useful insights and tools for building a powerful community."
"If you don't like herding cats but need to build a community, you need to read 'People Powered'."
"Technology tears down the barriers of collaboration and connects our communities – globally and locally. We need to give all organizations and developers the tools to build and foster this effort. Jono Bacon's book provides timely insight into what makes us tick as humans, and how to build richer, stronger technology communities together."
"Every business needs to read 'People Powered, not just to build communities, but also to build happier, more efficient teams."
"Jono is an expert at integrating the potential of communities with businesses. People Powered provides a clear and thoughtful blueprint for others looking to tap into this potential and unlock benefits for their own organizations."
"Communities are the future of business, technology, and collaboration. Jono Bacon's experience, approach, and candor is critical reading for harnessing this future."
"At Stack Overflow and Discourse, we didn't just build products for the community, we built products alongside the community. Sharing power with your community and working together towards a common goal is exactly what 'People Powered' is about."
"'People Powered' demystifies the art and science of how to build communities that work. It is essential reading for any organization."
"Community is fundamental to DigitalOcean's success, and helped us build a much deeper connection with our audience and customers. 'People Powered' presents the simple, pragmatic recipe for doing this well."
"'People Powered' sets the record straight about what business or product-related communities are, and the impact you can expect when they are managed well. A must read for marketers with all levels of experience."
"Jono Bacon is the industry leader in community strategy. 'People Powered' is the industry-leading approach. Read it."
"When people who are not under your command or payment eagerly work together towards a greater purpose, you can move mountains. Jono Bacon is one of the most accomplished experts on this, and in this book he tells you how to it's done."
"Communities require enormous amounts of nuance to get right, and 'People Powered' distills this nuance down logically and clearly. Jono looks at those network of human brains through many insightful angles from animal behaviors to the very human need of belonging and connecting to something bigger than yourself."
"If you want to harness the power of your customers, 'People Powered' should be the first book you open. Highly recommended."
"What makes 'us' unique as a species is that we seem to have an infinite ability to collaborate, from hundreds to millions of people. Collaboration I believe is the key to our ability as a species to solving planetary scale challenges, and 'People Powered' provides a roadmap for us to further unlock our potential as individuals to scale collaboration and increase our own personal impact."
"Jono's insight and mastery of the community blueprint provides all the tools needed to lay the proper foundation. However his real craft is using the tools across a number of challenges and scenarios that allows him to efficiently deliver the right strategies and guide the path to community success."
"Jono is a master of getting people of widely different backgrounds to work well together. He knows the deep meaning of the word "community". He combines strategy, execution, and good taste. We are privileged at HackerOne to get his help in expanding and strengthening our community of white hat hackers all over the world."
"If you are looking to build an authentic, passionate community, Jono Bacon is your guy. He has the experience, both strategic and in execution, to build communities that don't just make sense on paper, but in real life too."
"Jono Bacon is the proven leader in building productive and engaged communities. His experience and ability to work in a truly cross functional capacity is hugely valuable. He is strongly recommended to any company who wants to build a vibrant community".
"Jono was able to immediately identify the problem areas within our community and set us on the track to creating a happier and more connected online environment while also streamlining the process for responding to users in a way that will serve us now and into the future. His expertise goes far beyond community management and the biggest pleasure of working with him is his uncanny ability to take in a massive amount of chaotic information and turn it into organized, accomplishable tasks. Working with him was a rewarding and invigorating experience and even a quick call felt like an invaluable professional development session."
"Jono has proved to be an invaluable advisor across a range of different areas that relate to how we build thriving communities at Google. He is experienced, responsive, and easy to work with, and provides value not just at a strategic level, but at a practical delivery level too."
"Jono brings a deep understanding of the word 'community' to his leadership role with the Community Leadership Summit at OSCON. He combines strategic insight and practical tools for forming a healthy community, with an enthusiastic support for diverse forms of leadership. Jono is a compelling resource for community builders large and small."
"Jono has helped Mattermost immensely in bringing open source, enterprise-grade communication to our community and customers. His advice is insightful, practical and high impact. We're delighted to work with him."
"Jono has not just keynoted our conferences but also delivered session presentations and panels. Each has had a great balance of informative yet pragmatic content, and a dynamic and engaging delivery and sense of humor. Jono is a great addition to both conference and corporate events".
"Jono Bacon has served as an omniscient arbitrator of many of our platform design debates and decisions. His advice for our community and platform design, functionality, and strategy is grounded in deep community building and online engagement experience and complemented by a keen intellect and ability to earn client trust. His approach to balancing user and community needs has been especially helpful."
"Jono has been instrumental in helping us formulate our strategy and playbook for developing our community from its inception. His deep experience as a community developer and leader has been invaluable in advising us around focus and priorities at our current stage, and in understanding what are the highest leverage activities for building a movement around community and collaboration in open data. Jono also has a deft touch for working with internal stakeholders to build consensus, and for managing sensitivities that may exist around bringing in external experts to advise management. It has also been a real pleasure working with Jono, who is a very authentic and enjoyable person!"
"Jono advised SignifAI from inception and has been instrumental in helping the Company formulate its strategy and initial action plan in building its brand and community. His years of experience scaling technology companies from the ground up were invaluable in setting the right priorities at our stage. We leveraged his expertise and best practices, but also greatly benefitted from his creativity as he strived to tailor his advice to our specific goals and industry. We highly recommend Jono, he had a high impact on the business and is also very decent person and a pleasure to work with."
"The practical and values-based approach that Jono brought to his book, *The Art of Community*, and his consulting are incredibly rare and valuable. I appreciated his humility, his willingness to change course to meet our needs, and his deep commitment to open practices and approaches to build stronger communities."
"Jono is one of the most experienced community builder of the world. He knows more than everyone the key factors to build a successful community, where people with very different backgrounds will work together to achieve the same goal. Advised by Jono, you will have everything you need to build a human and productive community. Not only with the strategic approach, but also with turnkey solutions to unleash the power the community"
"Jono was the keynote presenter at our major annual event. He delivered a powerful presentation that really resonated with our audience. There was a lot of buzz and great dialog following the event. He is an engaging presenter and we would happily recommend Jono to other events as a keynote speaker."
"Jono possesses a breadth of experience that is tremendously valuable for any organization. He didn't just help us to shape our strategy, but also helped to make introductions in his network and more broadly set us up for success. He worked well across our team and was easy and engaging to work with."
"Jono has played an invaluable role in guiding AlienVault's community strategy and growth. With his guidance he has helped us establish AlienVault Open Threat Exchange as a permanent fixture in the security community. He brings a unique combination of leadership, strategic vision, and day to day delivery, and we are delighted to have him on our Technical Advisory Board too."
"Jono is the worldwide expert in community interaction. He knows how to engage a community, train people, and organize events. We're very happy to have him advising us."
"Every time I've heard Jono speak on community (countless times over the years) I learn something new – and when I bring him in to support my work on community and open source at companies, my colleagues learn at least one new thing that they can apply to real world problems they are having. The major difference between Jono and other consultants I've worked with is that he takes the time to truly understand what challenges a client is facing in community. He just doesn't plaster them with slides or cookbooks, he works with them to build community plans that are sustainable and easy to deploy. His personal touch, humor and demeanor help defuse even the most challenging situations, and his deep understanding brings people together to help solve problems."
"There are some people that you can bring in and they prove thrust the moment that they join. Jono has been a contributor well beyond the community crafting that we brought him in for. His product vision has been top notch. He has integrated that community into the heart of our product. Endless is better for having him in so many ways."
"Jono has proved invaluable by delivering senior-level guided mentoring to my team, working with us, as we designed and delivered 'The Executive Centre Community' for our 19,000 executive members from across our 115 Asia-Pacific locations. His guidance spanned not just the mechanics of building a community, but also gathering stakeholder requirements, organizational workflow and delivery, incentivizing participants, resourcing, training, and much more. He has delivered enormous value across all of these diverse areas. Jono communicates via a coaching style that brings you along and educates you, so that by the end of our project we not only had the result we wanted but understood how it was achieved and how to manage it forwards. Jono is well recommended."
"Jono is a skilled community developer, and his guidance has been highly valuable to my team at Intel. Jono is adept at blending strategic guidance with a measurable, milestone-driven approach to project management, execution, development, and mentoring that has resulted in a very positive experience. He's demonstrated great talent for stepping into new situations and learning quickly, which helped him guide my team in structuring our work for success. He is personable and able to connect with people where they are at and influence the right outcomes by helping them develop solutions tightly aligned to what the customer needs."
"While we started engaging with Jono to build out our community strategy, we quickly realized his value was much deeper. On top of building a thoughtful strategy, he helped us to manage execution, optimize our workflow, stay focused on our corporate goals, and much more. He brings extensive experience and our entire team enjoys working with him. Recommended."
"I've worked with Jono for many years, on many projects, and in many roles. Put plainly, Jono is better at his job than anyone I know. He literally wrote the book on the community management. He is always highly organized, has a talent for organizing others, and can help any organization quickly respond to problems or seize opportunities."
"I have known Jono Bacon for over 7 years as a colleague and member of the Ubuntu community. During that time he's always been involved in building and leading open source communities. He possess the unique ability to connect to developers of all types from all over the world, combined with an innate sense of how people interact, communicate, and work best together. He has an amazing approach to community leadership and developer workflow in open source that is an intersection of scientific method, intuition, and experience. All of this has firmly established him as a globally recognized expert in his field."
"Jono has a true diversity of insight that spans community strategy, organizational design, leadership, developer workflow, infrastructure, and more. He is able to combine forward-facing strategy with pragmatic tactical delivery. Well recommended!"
"Jono's deep insight and understanding of community, how people collaborate, and how to harness key psychological drivers has been tremendously helpful. His experience spans beyond community and also applies to organizational development, building effective teams, and bringing different cultures in an organization and beyond together, all with practical results. However, all the knowledge in the world won't get you very far if you can't share it. Jono is an effective and engaging communicator, who creates interactive learning experiences that truly elevate the game of those that participate."
"Jono has been invaluable in helping to shape not just our community vision and strategy, but also our organizational methodology and approach. Recommended!".
"Jono has provided essential input on growing and engaging the StreamSets open source community. The real-world experience that Jono brings has allowed us to move quickly and with confidence to better serve our users."
"If you're considering Jono as a speaker or consultant let me save you the time, just do it. You can thank me later. After hosting open source events for more than a decade, and thousands of speakers and SMEs from the top companies in the world in the process, Jono consistently proves he is an absolute superstar. He understands open source community, and the open source space in general, at a level few can match. In addition, he conveys it in a way that is understandable, captivating and incredibly thought provoking. He is simply one of the best in the world. He has a permanent invite to anything we do or host in the future."