SUPERCHARGE YOUR ORGANIZATION
WITH
PEOPLE POWER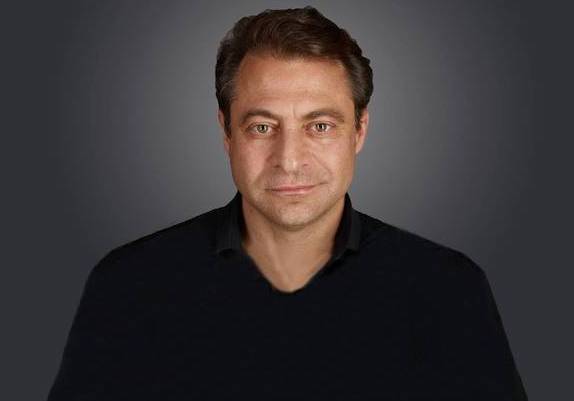 FEATURING A FOREWORD BY
DR PETER H. DIAMANDIS
Founder of Singularity University, XPRIZE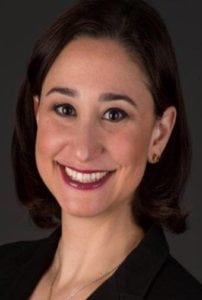 Jamie Smith, Former Advisor to President Barack Obama
"If you want to unlock the power of collaboration in communities, companies, and teams, Jono should be your tour guide and 'People Powered' should be your map."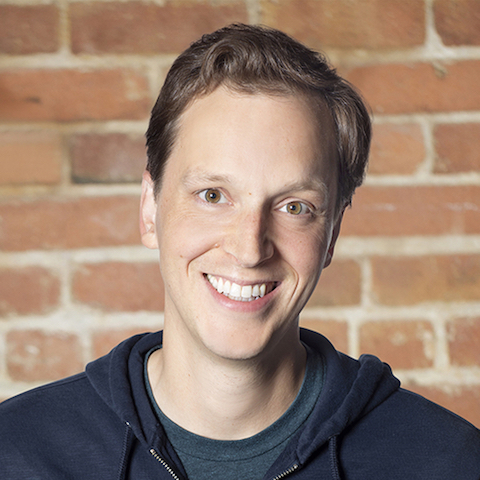 Nat Friedman, CEO of GitHub
"If you want to tap into the power that communities can bring to businesses and teams, there is no greater expert than Jono Bacon."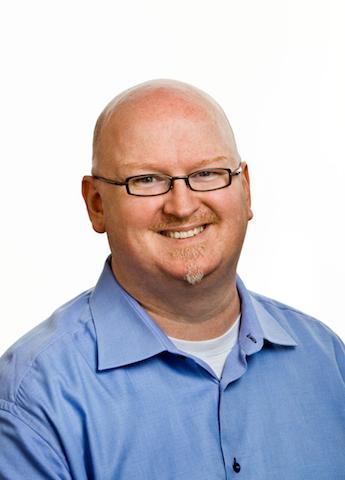 Kevin Scott, CTO of Microsoft
"Technology tears down the barriers of collaboration and connects our communities – globally and locally. We need to give all organizations and developers the tools to build and foster this effort. Jono Bacon's book provides timely insight into what makes us tick as humans, and how to build richer, stronger technology communities together."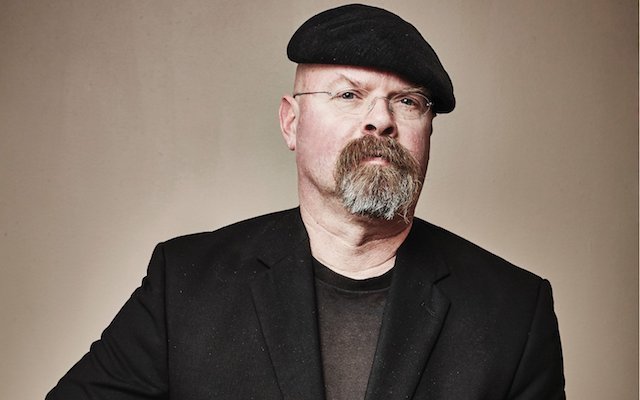 Jamie Hyneman, Co-Creator of Mythbusters
"If you don't like herding cats but need to build a community, you need to read 'People Powered'."
PEOPLE POWERED AND JONO BACON FEATURED IN: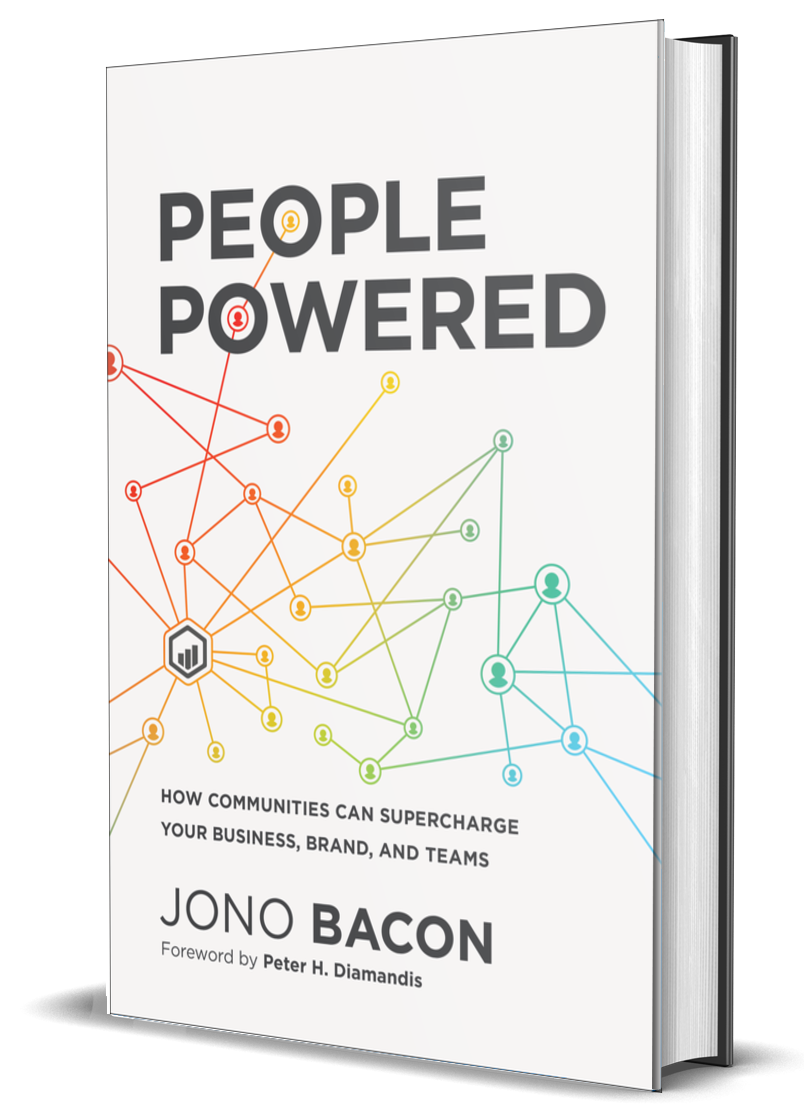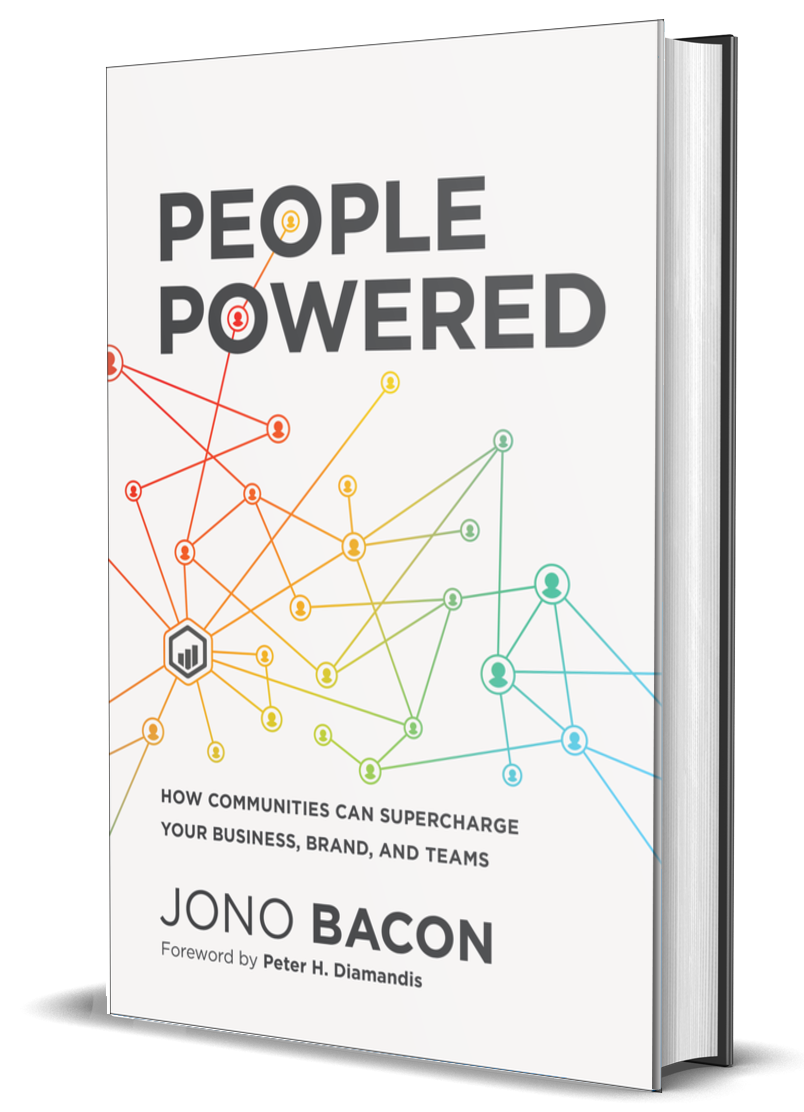 What if you discovered a blueprint that could grow your organization's reputation and loyalty, dramatically reduce customer service issues, produce content and technology, and cement a powerful, lasting relationship between you and your customers?
The concept of communities are a popular topic, but few companies have consistently harnessed their power, driven tangible value, and effectively measured their return on investment (ROI). While large organizations such as Salesforce have seen tremendous results with their community of over 2 million members, so have startups such as Star Citizen, who used Kickstarter to raise over $150 million to build their new video game and a community of over 2 million players.
Not only this, but companies such as PayPal, Facebook, Bosch, Microsoft, CapitalOne, and Google have built communities inside their organizations, often as part of digital transformation initiatives to foster innovation, break down silos, and help them to operate more efficiently and collaboratively.
'People Powered' helps you navigate the community opportunity in three key ways:

The Value Proposition
Learn which communities work, which don't, and the key patterns that drive success.
Understand the three community models that underpin all successful communities.
Build a clear community value proposition and mission statement.
Craft a set of audience personas, driven by the hidden psychological forces that influence our behavior.

The Strategic Method
Build a clear set of community strategic goals.
Simplify the on-ramps and engagement of your community.
Deliver incentives and rewards to keep your community members engaged and interested
Learn how to build growth, organize events, and avoid the pitfalls

many communities stumble into.

The Business Integration
Use a clear set of maturity models to track your strategy, integration into your business, and more.
Learn how to hire high-quality community staff and who they should report.
Learn how to evolve and refine your strategy based on experience with predictable, well-managed milestones.
Avoid the critical organizational pitfalls many companies face in this work (and swerve around them!)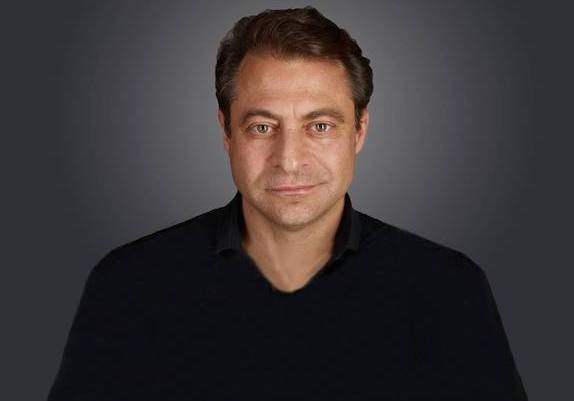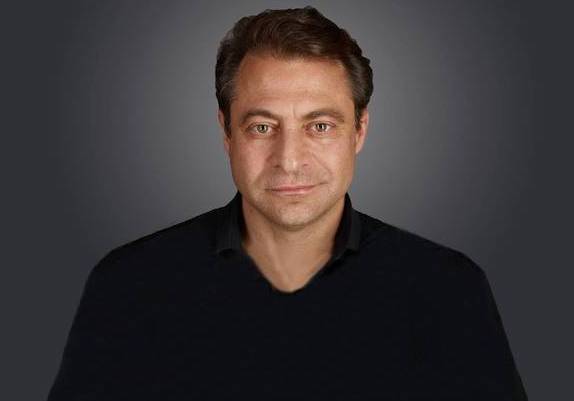 FEATURING A FOREWORD BY
DR PETER. H. DIAMANDIS
Founder of Singularity University, XPRIZE
New York Times best-seller and co-author of Abundance and BOLD.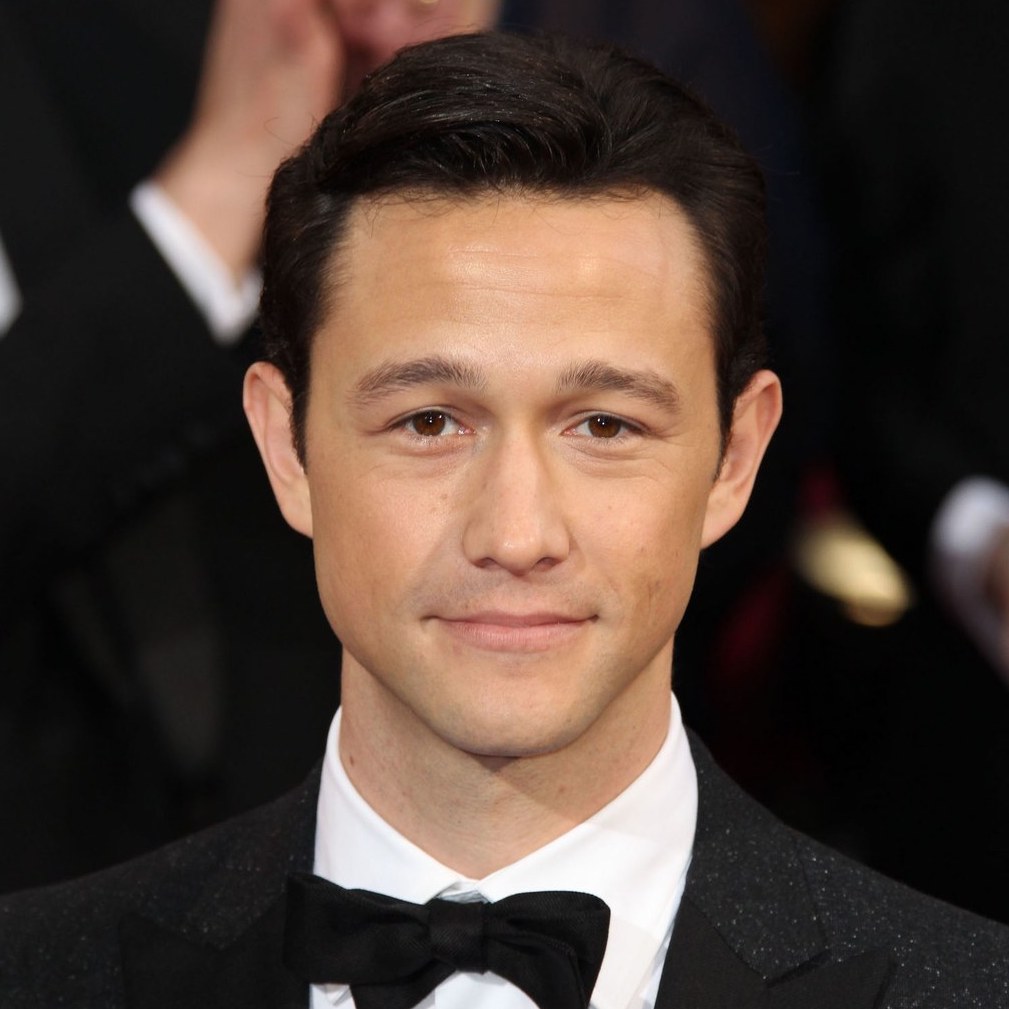 Joseph Gordon-Levitt
Emmy-award Winning Actor and Founder of HITRECORD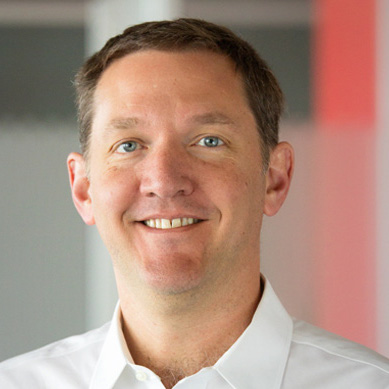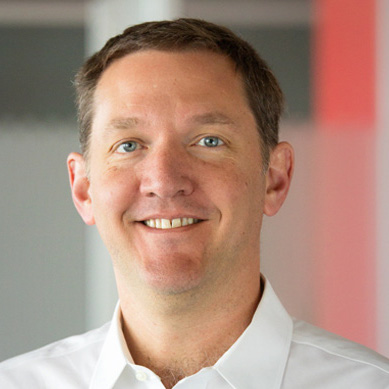 Jim Whitehurst
CEO of Red Hat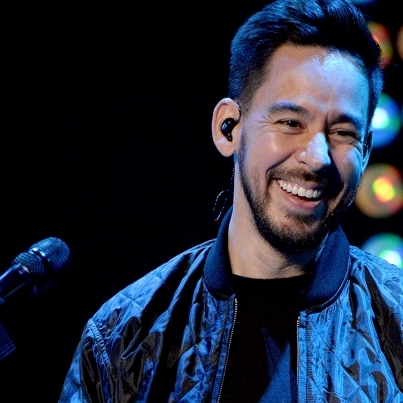 Mike Shinoda
Co-Founder of Linkin Park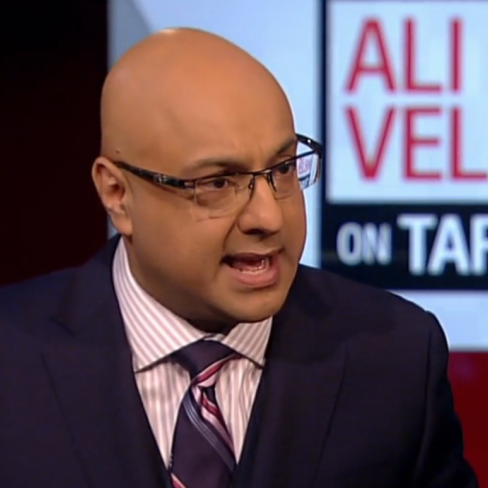 Ali Velshi
Anchor on MSNBC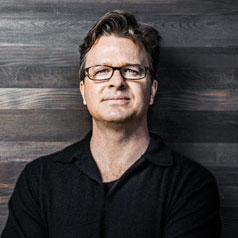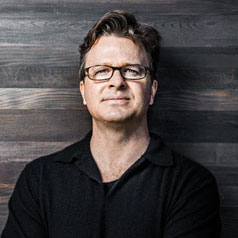 Jim Zemlin
Executive Director of The Linux Foundation
"Jono Bacon provides the leading experience, nuance, and candor for building powerful, engaging, and inclusive communities. Highly recommended reading."
"Communities are a powerful component in digital transformation, and 'People Powered' provides the formula."
"In my profession, building networks is all about nurturing relationships for the long term. Jono Bacon has authored the recipe how to do this, and you should follow it."
"Jono Bacon has spent years perfecting the craft of building productive communities. 'People Powered' is an enormously valuable north star for doing this work well."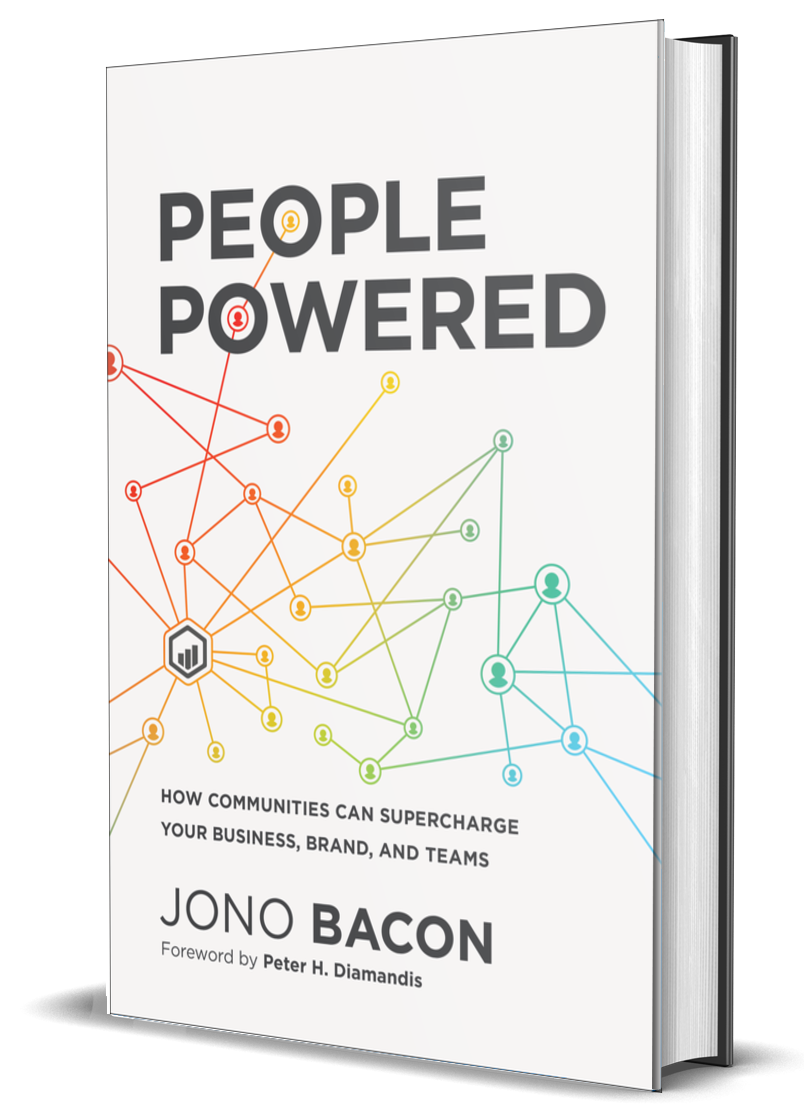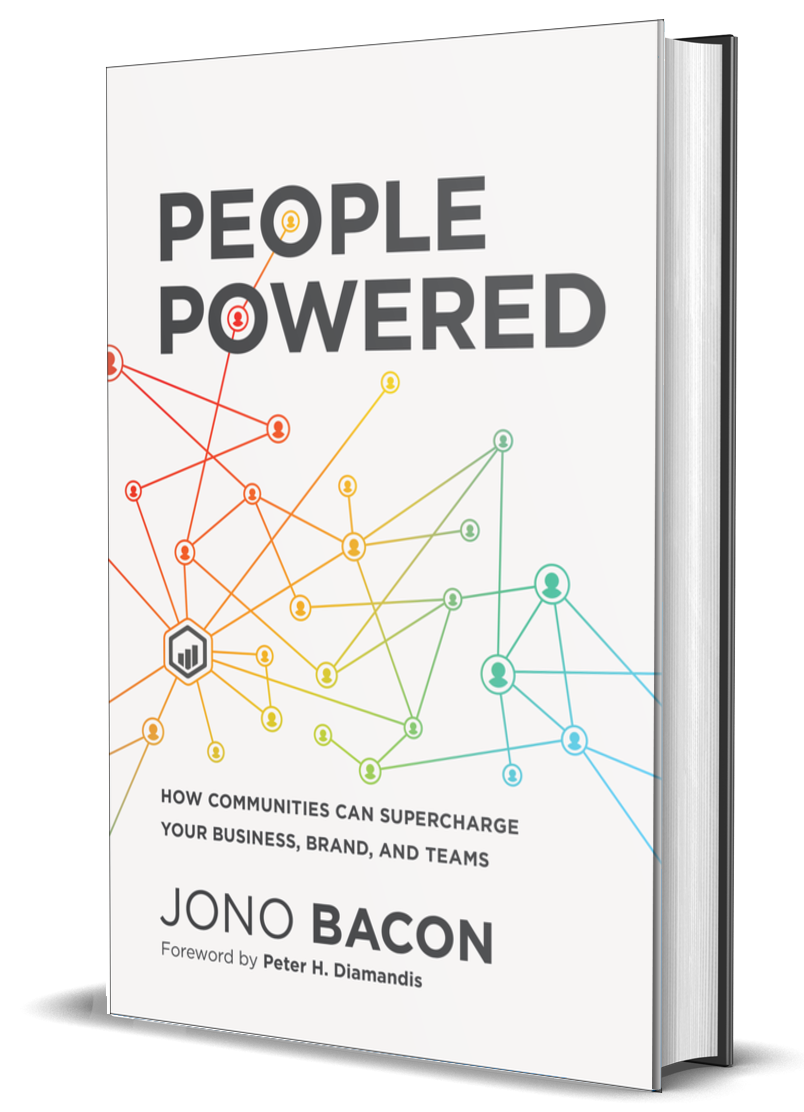 Early Access to the Book
You read that right. Get half of 'People Powered' as a downloadable PDF. Get a solid taste of the book before the full version is released in November 2019!
'People Powered Plus' Content
Get FREE access to a six-part video series with essential content that will augment your purchase of 'People Powered'. Topics covered include: social media, conflict resolution, content, governance, and more.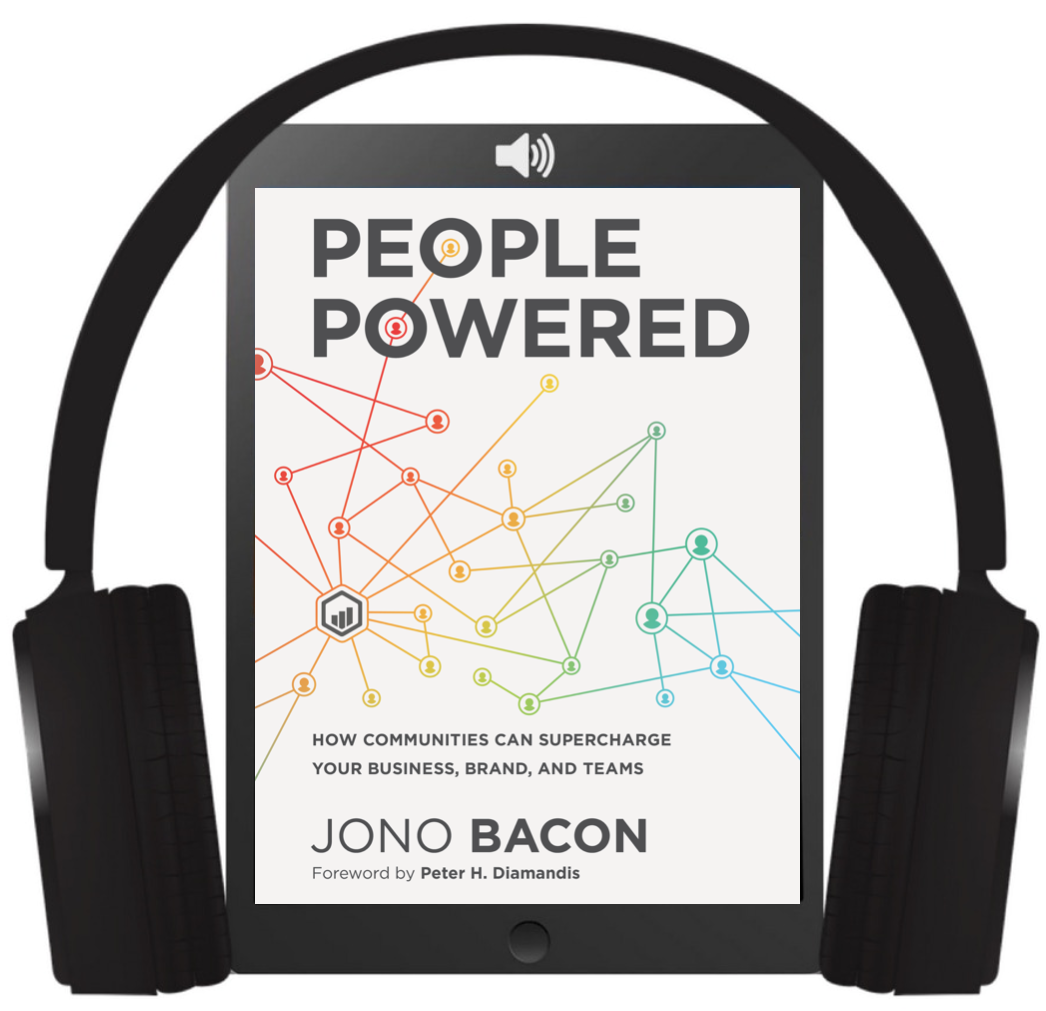 Free Audio Book Chapters
Listen to the first three chapters of the book, entirely free, and available right now. The full audiobook is also available to pre-order.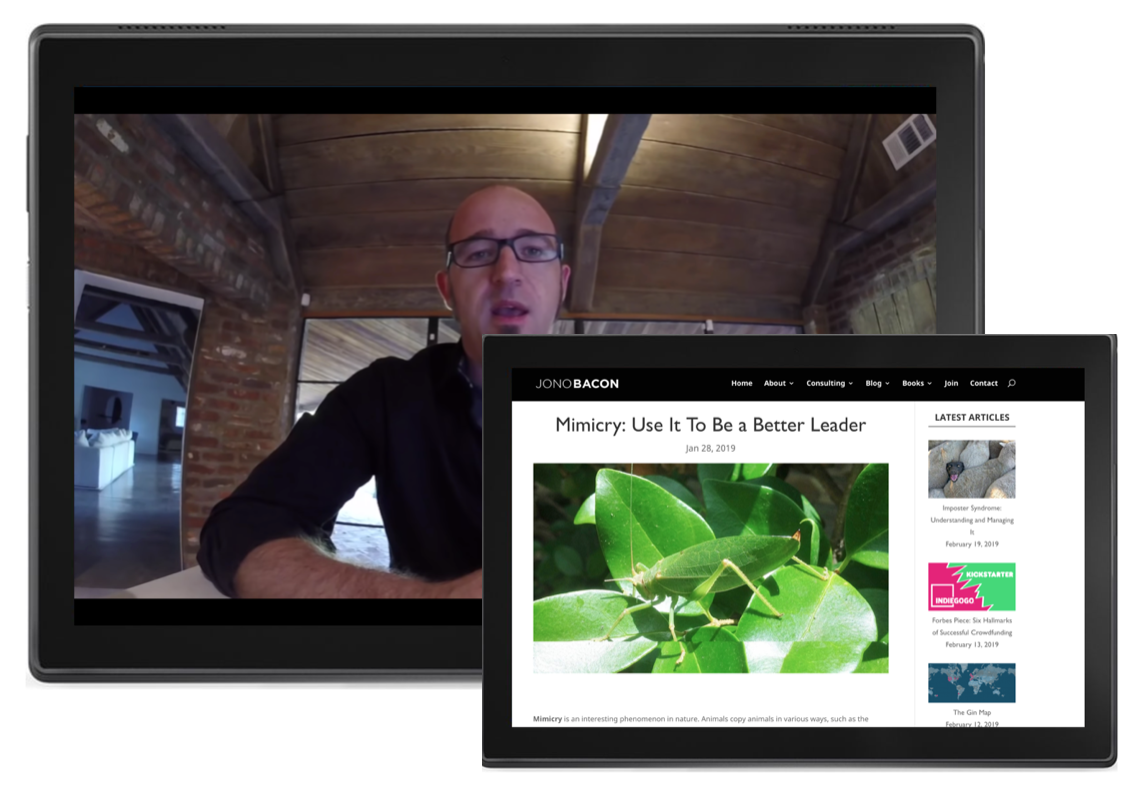 Exclusive Content and Webinars
Receive exclusive content and webinars only available to pre-order customers. This content covers additional strategy and techniques, and the webinars provide interactive sessions and Q&A.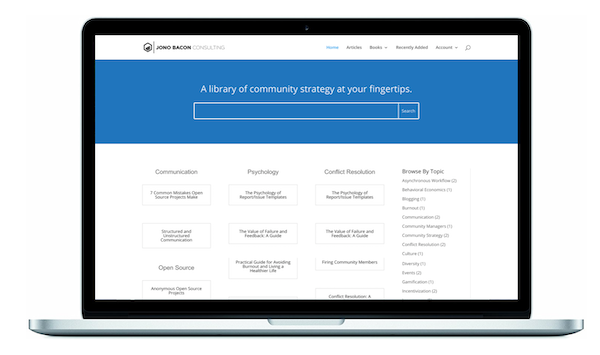 Access to the Knowledge Base
Get FREE access to a comprehensive knowledge base filled with books and hundreds of articles. All searchable in one convenient location.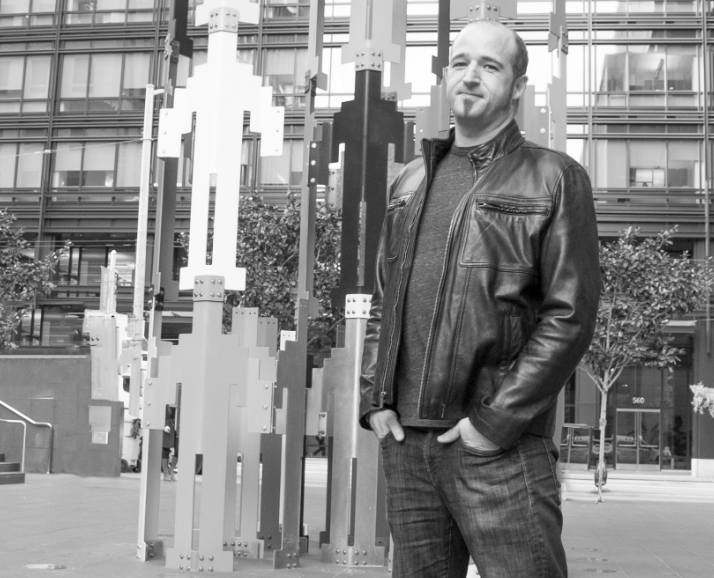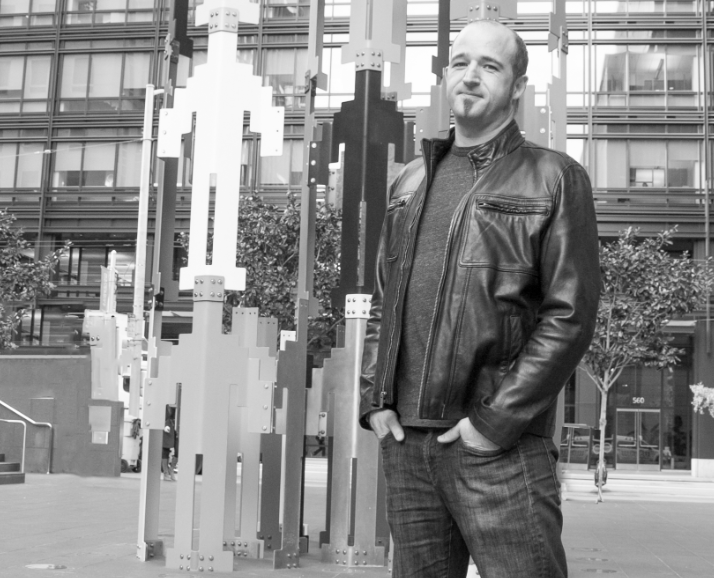 1-on-1 Workshop Sessions
Win free 1-on-1 consulting workshop sessions with me to discuss you needs and solve your problems immediately. Sweepstakes announced every month until 'People Powered' is launched!
Including over $2000 of special offers and discounts from companies including:

These offers cover community platforms, services, training, conferences, graphic design, and much more!
BUY PEOPLE POWERED IN BULK AND RECIEVE 1-ON-1 MENTORING AND DIRECTED LEARNING SERVICES FROM JONO BACON
"If you want to tap into the power that communities can bring to businesses and teams, there is no greater expert than Jono Bacon."
"Communities are the future of business, technology, and collaboration. Jono Bacon's experience, approach, and candor is critical reading for harnessing this future."
"At Stack Overflow and Discourse, we didn't just build products for the community, we built products alongside the community. Sharing power with your community and working together towards a common goal is exactly what 'People Powered' is about."
"Every business needs to read 'People Powered, not just to build communities, but also to build happier, more efficient teams."
"'People Powered' demystifies the art and science of how to build communities that work. It is essential reading for any organization."
"'People Powered' sets the record straight about what business or product-related communities are, and the impact you can expect when they are managed well. A must read for marketers with all levels of experience."
"Jono Bacon has spent years perfecting the craft of building productive communities. 'People Powered' is an enormously valuable north star for doing this work well."
"Harnessing the collaborative power of communities is critical not just to the success of our businesses, but also for our democracy. 'People Powered' provides the clear blueprint for producing that success."
"If you don't like herding cats but need to build a community, you need to read 'People Powered'."
"In this day and age, building and sustaining a community is paramount to the success of any organization. Jono Bacon's book is a critical and powerful tool that provides a concise blueprint on how to engage with your most valuable asset – your people."
"'People Powered' equips businesses with a powerful community building formula. It is clear, consistent and thus a genuinely effective tool for integrating community into the day to day operations of a business. Highly recommended."
"Empowering and catalyzing your customers and teams fast tracks any company or organization to success!  'People Powered' brilliantly enables you to navigate this opportunity."
"Community is fundamental to DigitalOcean's success, and helped us build a much deeper connection with our audience and customers. 'People Powered' presents the simple, pragmatic recipe for doing this well."
"Community building is hard, particularly when you don't have a reliable roadmap for success. 'People Powered' is that roadmap.  Thank you Jono for showing us the path in clear, tangible steps that are easy to achieve."
"If you want to unlock the power of collaboration in communities, companies, and teams, Jono should be your tour guide and 'People Powered' should be your map."
"Jono is an expert at integrating the potential of communities with businesses. People Powered provides a clear and thoughtful blueprint for others looking to tap into this potential and unlock benefits for their own organizations."
"Whether you are a startup or a corporation, if you are not building a community, you are missing an enormous opportunity. 'People Powered' needs to be on every executive's bookshelf."
"Jono Bacon is the industry leader in community strategy. 'People Powered' is the industry-leading approach. Read it."
"The power of community is proven to us everyday in our work with Open Source, Blockchain and our own Core Community, where Jono has participated. Everywhere he engages, and everyone he connects benefits and proves why he's recognized as the leader in community development."
"Communities are a powerful component in digital transformation, and 'People Powered' provides the formula."
"Technology tears down the barriers of collaboration and connects our communities – globally and locally. We need to give all organizations and developers the tools to build and foster this effort. Jono Bacon's book provides timely insight into what makes us tick as humans, and how to build richer, stronger technology communities together."
"When people who are not under your command or payment eagerly work together towards a greater purpose, you can move mountains. Jono Bacon is one of the most accomplished experts on this, and in this book he tells you how to it's done."
"Communities require enormous amounts of nuance to get right, and 'People Powered' distills this nuance down logically and clearly. Jono looks at those network of human brains through many insightful angles from animal behaviors to the very human need of belonging and connecting to something bigger than yourself."
"'People Powered' is a phenomenal guide to creating impact by uniting people around a shared vision, filled with incredibly useful insights and tools for building a powerful community."
"If you want to harness the power of your customers, 'People Powered' should be the first book you open. Highly recommended."
"What makes 'us' unique as a species is that we seem to have an infinite ability to collaborate, from hundreds to millions of people. Collaboration I believe is the key to our ability as a species to solving planetary scale challenges, and 'People Powered' provides a roadmap for us to further unlock our potential as individuals to scale collaboration and increase our own personal impact."