 Want to build a devoted audience of fans, subscribers, and customers?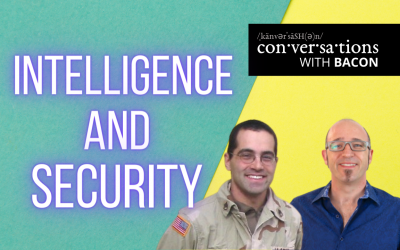 Dean Baratta comes on to talk about his fascinating career in working in intelligence, security, and protection. Communities are changing the way we do business. Discover a concrete framework for building powerful, productive communities and integrating them into your...
read more
THE LATEST FROM CONVERSATIONS WITH BACON
Become a Member
Joining as a member is FREE. Get updates directly to your inbox, access to exclusive content, win prizes and free 1-on-1 workshops, and more.
Completely free. No spam. Leave whenever you like.