On Friday 22nd January 2016 the Bad Voltage team will be delivering a live show at the SCALE14x conference in Pasadena, California.
For those of you unfamiliar with Bad Voltage, it is a podcast that Stuart Langridge, Bryan Lunduke, Jeremy Garcia, and myself do every two weeks that delves into technology, open source, linux, gaming, and more. It features discussions, interviews, reviews and more. It is fun, loose, and informative.
We did our very first Bad Voltage Live show last year at SCALE. To get a sense of it, you can watch it below:
Can't see the video? Watch it here.
This year is going to be an awesome show, and here are some reasons you should join us.
1. A Fun Show
At the heart of Bad Voltage is a fun show. It is funny, informative, and totally irreverent. This is not just four guys sat on a stage talking. This is a show. It is about spectacle, audience participation, and having a great time.
While we discussed important topics in open source last year we also had a quiz where we made video compilations of people insulting our co-hosts. We even had a half-naked Bryan review a bottle of shampoo in a hastily put together shower prop.
You never know what might happen at a Bad Voltage Live show and that is the fun of it. The audience make the evening so memorable. Be sure to be there!
2. Free Beer (and non-alcoholic beverages)
If there is one thing that people enjoy at conferences is an event with free beer. Well, thanks to our friends at Linode the beer will be flowing. We are also arranging to have soft drinks available too.
So, get along to the show, have a few cold ones and have a great time.
3. Lots of Prizes to be Won
We are firm believers in free stuff. So, we have pulled together a big pile of free stuff that you can all win by joining us at the show.
This includes such wonderful items as: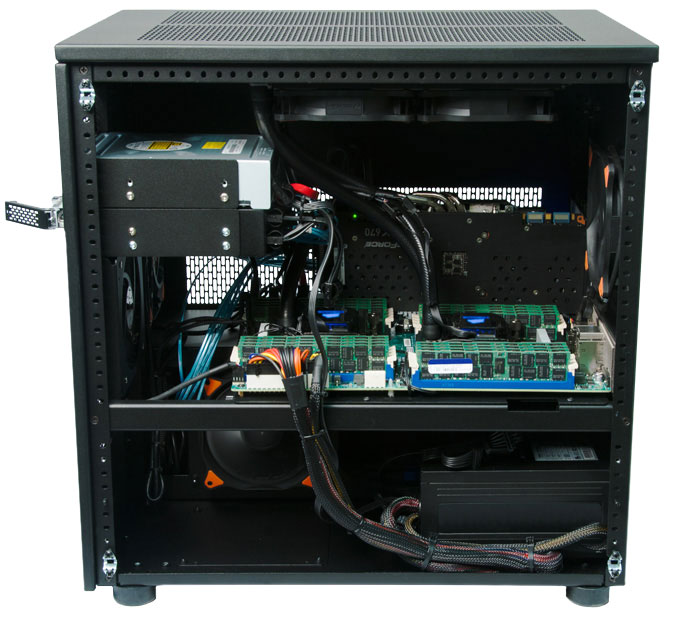 A **Pogo Linux Verona 931H Workstation** (thanks to Pogo Linux)
A **Zareason Strata** laptop (thanks to Zareason)
A Mycroft AI device (thanks to Mycroft)
We will also be giving away a Raspberry Pi 2 kit, Amazon Fire Stick and other prizes!
You can only win these prizes if you join us at the show, so be sure to get along!
4. Free Entry
So, how much does it cost to get into some fun live entertainment, free beer, and a whole host of prizes to be won?
Nothing.
That's right, the entire show is free to attend.
5. At SCALE
One of the major reasons we like doing Bad Voltage Live at SCALE is because the SCALE conference is absolutely fantastic.
There are a wide range of tracks, varied content, and a wonderful community that attends every year. There are also a range of other events happening as part of SCALE such as the Ubuntu UbuCon Summit.
So, I hope all of this convinces you that Bad Voltage Live is the place to be. I hope to see you there on Friday 22nd January 2016 at 8pm. Find out more here.
Thanks to our sponsors, Linode, Microsoft, Pogo Linux, Zareason, and SCALE.