For some reason, wifi has always been the bane of my technological existence. Every house, every router, every cable provider…I have always suffered from bad wifi. I have tried to fix it and in most cases failed.
As such, I was rather excited when I discovered the Luma a little while ago. Put simply, the Luma is a wifi access point, but it comes in multiple units to provide repeaters around your home. The promise of Luma is that this makes it easier to bathe your home in fast and efficient wifi, and comes with other perks such as enhanced security, access controls and more.
So, I pre-ordered one and it arrived recently.
I rather like the Luma so I figured I would write up some thoughts. Stay tuned though, because I am also going to give one away to a lucky reader.
Setup
When it arrived I set it up and followed the configuration process. This was about as simple as you can imagine. The set came with three of these: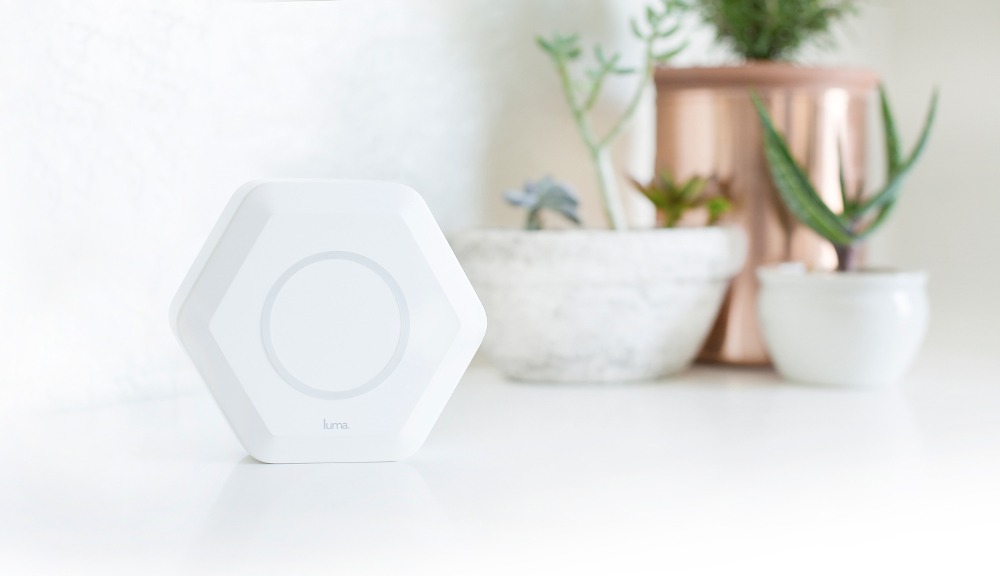 I plugged each one in turn and the Android app detected each one and configured it. It even recommended where in the house I should put them.
So, I plonked the different Lumas around my house and I was getting pretty reputable speeds.
Usage
Of course, the very best wifi routers blend into the background and don't require any attention. After a few weeks of use, this has been the case with the Luma. They just sit there working and we have had great wifi across the house.
There are though some interesting features in the app that are handy to have.
Firstly, device management is simple. You can view, remove, and block Internet to different devices and even group devices by person. So, for example, if you neighbors use your Internet from time to time you can group their devices and switch them off if you need precious bandwidth.
Viewing these devices from an app and not an archaic admin panel also makes auditing devices simple. For example, I saw two weird-looking devices on our network and after some research they turned out to be Kindles. Thanks, Amazon, for not having descriptive identifiers for the devices, by the way. 😉
Another neat feature is content filtering. If you have kids and don't want them to see some naughty content online, you can filter by device or across the whole network. You could also switch off their access when dinner is ready.
So, overall, I am pretty happy with the Luma. Great hardware, simple setup, and reliable execution.
Win a Luma
I want to say a huge thank-you to the kind folks at Luma, because they provided me with an additional Luma to give away here!
Participating is simple. As you know, my true passion in life is building powerful, connected, and productive communities. So, unsurprisingly, I have a question that relates to community:
What is the most interesting, productive, and engaging community you have ever seen?
To participate simply share your answer as a comment on this post. Be sure to tell me which community you are nomating, share pertinant links, and tell me why that community is doing great work. These don't have to be tech communities – they can be anything, craft, arts, sports, charities, or anything else. I want you to sell me on why the community is interesting and does great work.
Please note: if you include a lot of links, or haven't posted here before, sometimes comments get stuck in the moderation queue. Rest assured though, I am regularly reviewing the queue and your comment will appear – please don't submit multiple comments that are the same!
The deadline for submissions is 12pm Pacific time on Fri 18th Nov 2016.
I will then pick my favorite answer and announce the winners. My decision is final and based on what I consider to be the most interesting submission, so no complaining, people. Thanks again to Luma for the kind provision of the prize!