The Community Leadership Summit is taking place on the 6th – 7th May 2017 in Austin, USA.
The event brings together community managers and leaders, projects, and initiatives to share and learn how we build strong, engaging, and productive communities. The event takes place the weekend before OSCON in the same venue, the Austin Contention Center. It is entirely FREE to attend and welcomes everyone, whether you are a community veteran or just starting out your journey!
The event is broken into three key components.
Firstly, we have an awesome set of keynotes this year: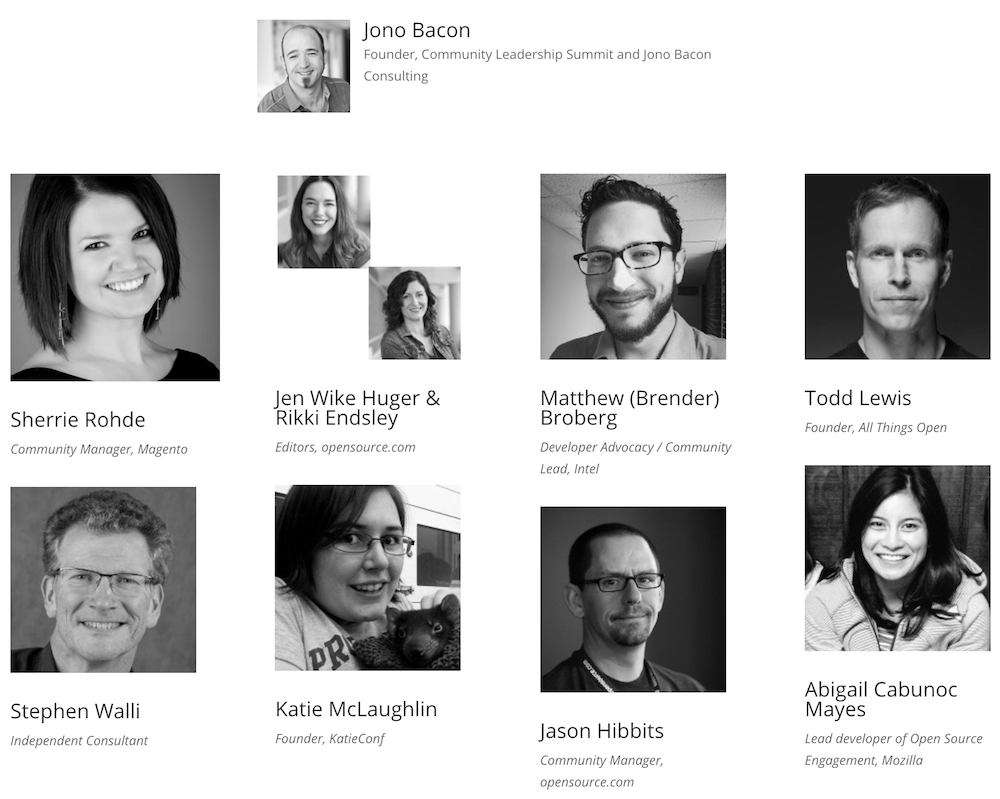 Secondly, the bulk of the event is an unconference where the attendees volunteer session ideas and run them. Each session is a discussion where the topic is discussed, debated, and we reach final conclusions. This results in a hugely diverse range of sessions covering topics such as event management, outreach, social media, governance, collaboration, diversity, building contributor programs, and more. These discussions are incredible for exploring and learning new ideas, meeting interesting people, building a network, and developing friendships.
Finally, we have social events on both evenings where you can meet and network with other attendees. Food and drinks are provided by data.world and Mattermost. Thanks to both for their awesome support!
Join Us
The Community Leadership Summit is entirely FREE to attend. If you would like to join, we would appreciate if you could register (this helps us with expected numbers). I look forward to seeing you there in Austin on the 6th – 7th May 2017!