I am excited to be back for another Reddit Ask Me Anything on Wed 20th November 2019 at 8.30am Pacific / 11.30am Eastern.
For those unfamiliar with Reddit AMAs, it is essentially a way in which people can ask questions that someone will respond to. You simply add your questions (serious or fun) and I will respond to as many as I can. It has been a while since my last AMA, so I am looking forward to this one!
Feel free to ask any questions you like. Here is some food for thought:
The value of building communities, what works, and what doesn't
The methods and approaches to community management, leadership, and best practice.
My new book, 'People Powered: How communities can supercharge your business, brand, and teams', what is in it, and what it covers.
Recommended tools, techniques, and tricks to build communities and get people involved.
Working at Canonical, GitHub, XPRIZE, and elsewhere.
The open source industry, how it has changed, and what the future looks like.
Remote working and online collaboration, and what the future looks like
The projects I have been involved in such as Ubuntu, GNOME, KDE, and others.
The driving forces behind people and groups, behavioral economics, etc.
My other things such as my music, conferences, writing etc.
Anything else – politics, movies, news, tech…ask away!
If you want to ask about something else though, go ahead! 🙂
How to Join
Joining the AMA is simple. Just follow these steps:
Be sure to have a Reddit account. If you don't have one, head over here and sign up.
On Wednesday 20th November 2019 at 8.30am Pacific / 11.30am Eastern (see other time zone times here) I will share the link to my AMA on Twitter (I am not allowed to share it until we run the AMA). You can look for this tweet by clicking here. Here are the times for the AMA for different timezones: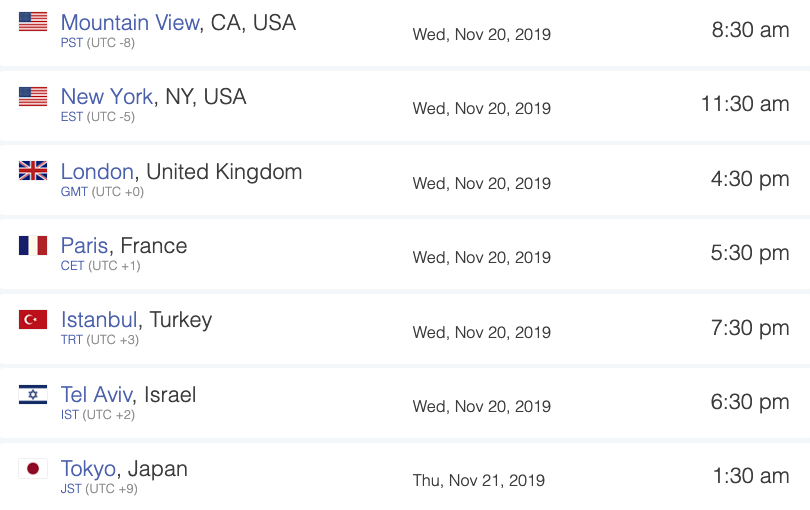 Click the link in my tweet to go to the AMA and then click the text box to add your question(s).
Now just wait until I respond. Feel free to follow up, challenge my response, and otherwise have fun!
I hope to see you all there!