Last week the Linux Foundation announced Microsoft becoming a Platinum member.
In the eyes of some, hell finally froze over. For many though, myself included, this was not an entirely surprising move. Microsoft are becoming an increasingly active member of the open source community, and they deserve credit for this continual stream of improvements.
When I first discovered open source in 1998, the big M were painted as a bit of a villain. This accusation was largely fair. The company went to great lengths to discredit open source, including comparing Linux to a cancer, patent litigation, and campaigns formed of misinformation and FUD. This rightly left a rather sour taste in the mouths of open source supporters.
The remnants of that sour taste are still strong in some. These folks will likely never trust the Redmond mammoth, their decisions, or their intent. While I am not condoning these prior actions from the company, I would argue that the steady stream of forward progress means that…and I know this will be a tough pill to swallow for some of you…means that it is time to forgive and forget.
Forward Progress
This forward progress is impressive. They released their version of FreeBSD for Azure. They partnered with Canonical to bring Ubuntu user-space to Windows (as well as supporting Debian on Azure and even building their own Linux distribution, the Azure Cloud Switch). They supported an open source version of .NET, known as Mono, later buying Xamarin who led this development and open sourced those components. They brought .NET core to Linux, started their own Linux certification, released a litany of projects (including Visual Studio Code) as open source, founded the Microsoft Open Technologies group, and then later merged the group into the wider organization as openness was a core part of the company.
My personal experience with them has reflected this trend. I first got to know the company back in 2001 when I spoke at a DeveloperDeveloperDeveloper day in the UK. Over the years I flew out to Redmond to provide input on initiatives such as .NET, got to know the Microsoft Open Technologies group, and most recently signed the company as a client where I am helping them to build the next generation of their MVP and RD community. Microsoft are not begrudgingly supporting open source, they are actively pursuing it.
As such, this recent announcement from the Linux Foundation wasn't a huge surprise to me, but was an impressive formal articulation of Microsoft's commitment to open source. Leaders at Microsoft and the Linux Foundation should be both credited with this additional important step in the right direction, not just for Microsoft, but for the wider acceptance and growth of open source and collaboration.
Work In Progress
Now, some of the critics will be reading this and will cite many examples of Microsoft still acting as the big bad wolf. You are perfectly right to do so. So, let me zone in on this.
I am not suggesting they are perfect. They aren't. Companies are merely vessels of people, some of which will still continue to have antiquated perspectives. Microsoft will be no different here. Of course, for all the great steps forward, sometimes there will be some steps back.
What I try to focus on however is the larger story and trends. I would argue that Microsoft is trending in the right direction based on many of their recent moves, including the ones I cited above.
Let's not forget that this is a big company to turn around. With 114,000 employees and 40+ years of cultural heritage and norms, change understandably takes time. The challenge with change is that it doesn't just require strategic, product, and leadership focus, but the real challenge is cultural change.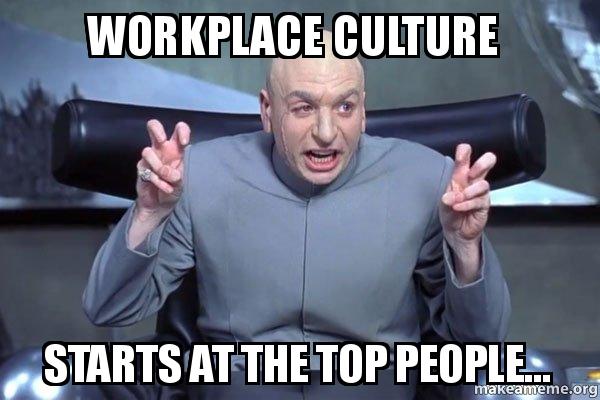 Culture is something of an amorphous concept. It isn't a specific thing you can point to. Culture is instead the aggregate of the actions and intent of the many. You can often make strategic changes that result in new products, services, and projects, but those achievements could be underpinned by a broken, divisive, and ugly culture.
As such, culture is hard to change and requires a mix of top-down leadership and bottom-up action.
From my experience of working with Microsoft, the move to a more open company is not merely based on product-based decisions, but it has percolated in the core culture of how the company operates. I have seen this in my day to day interactions with the company and with my consulting work there. I credit Satya Nadella (and likely many others) for helping to trigger these positive forward motions.
So, are they perfect? No. Are they an entirely different company? No. But are they making a concerted thoughtful effort to really understand and integrate openness into the company? I think so. Is the work complete? No. But do they deserve our support as fellow friends in the open source community? I believe so, yes.